Malvern between the Wars
Examines a period in its history when Malvern became the cultural centre of the world, hosting the first British Film Festivals, concerts of Elgar, the first plays by George Bernard Shaw, and the first appearances of actors like Errol Flynn and Stewart Grainger. A time when going to the theatre or the cinema meant dressing up, as much to be seen as to see. Recalled history by those who were there.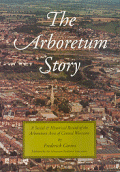 The Arboretum Story
A social history of a small, well defined area of Worcester that was, in its earlier days, a well stocked arboretum, a pleasure gardens and place for the citizens to promenade, and an area in which the more disreputable could ply their trade. Now a tightly knit community well prepared to defend itself against bureaucracy and the modern scourge of planning blight.